Engineer friendly
Our customers' engineering teams love collaborating with us. Why?
We're deeply immersed in networking, CDN performance, routing and infrastructure.
Enterprise-approved
We already work with enterprise customers with large, high-volume, business-critical websites.
We're ISO 27001 certified. We've passed security reviews at major companies. We handle high volumes of traffic (really high). We're flexible in our engagement style. And we embrace complex tech stack integrations.
Dig into the technical details
Our platform is engineered to be fast, robust, resilient, and secure.
Built to handle (very) high traffic volumes
We handle billions of page views per month. How?
SearchPilot operates in 8 AWS regions across the globe.
In each AWS region, traffic is load balanced across an auto-scaling group of servers. At times of high load, new servers are automatically provisioned to maintain a certain level of redundancy in platform capacity.
Each server can fall back to being a transparent proxy in the event of an application error.
In the unlikely case of a catastrophic failure or complete outage of AWS, the default is to route around SearchPilot, ensuring your site stays up and available.
Imperceptible impact on load speed
Our platform is designed to ensure maximum site performance. How?
Our 'change engine' (codenamed Flamingo) is highly optimized to analyze and adapt pages quickly. Pages are typically processed and adapted in less than five milliseconds, typically adding under 25 milliseconds in total latency.
The time taken depends on the size of the HTML files and the distance from our servers to yours. Our global infrastructure ensures minimal distance to your origin servers and users.
If you're still concerned, we can run both load and performance tests to see how the SearchPilot platform would perform on your website when deployed.
Robust access and data management
Our platform supports your data and access management policies. How?
User permissions can grant different powers to different team members. For example, you can restrict the ability to publish preview or live environment changes.
Engineering users also have specific permissions that allow you to update your origin server details and control failover.
The platform is also single sign-on (SSO) capable for any identity provider that supports SAML.
Regarding data protection, our system never stores your network traffic or any of your website user's Personally Identifiable Information (PII).
And if you're wondering about GDPR, we sign Data Protection Agreements (DPAs) with our customers, with us serving as the Data Processor for customer data covered under the GDPR.
We likely already meet any security standards you need. How?
We approach security both at a user level and at a systems level.
We work with independent third parties to certify our security and compliance procedures. We're ISO27001 certified (very similar to SOC2) and HIPAA compliant.
And for eCommerce websites, we are assessed as a Service Provider under PCI DSS v3.1. We can provide an Attestation of Compliance upon request and share details of our information security policies.
As part of that compliance, we run quarterly ASV (Approved Scanning Vendors) scans of our service, both externally and internally, on our networks, using two separate providers. An independent consultant oversees these.
We also undergo regular penetration testing from a security consultancy.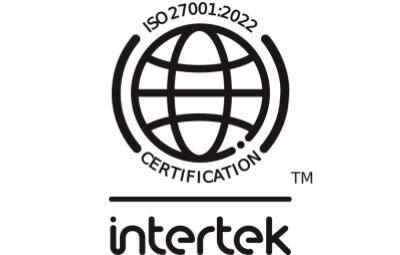 Need more details?
We have all the technical documentation an engineering or operations team could want. If you need something...
Integrating SearchPilot into your tech stack
SearchPilot is deployed like a CDN (Content Delivery Network). It sits between your web servers (origin servers) and your CDN. This allows the platform to modify pages' HTML content (and HTTP headers) as they pass through our cloud platform. Because SearchPilot operates directly on HTML, it is entirely independent of any CMS or other system that produces that HTML.
And if your website uses a lot ofJavaScript, we have a JavaScript framework capable of applying client-side changes in a user's browser. It does this in a framework-agnostic fashion.
This leads to a streamlined deployment process and means you do not need to worry about compatibility and can focus on your website and business.
Platform independence
We've deployed SearchPilot across a wide variety of platforms and configurations.
We have customer websites being served from platforms such as Sitecore & Adobe Experience Cloud through to Wordpress & Drupal, across a range of different hosting solutions.
SearchPilot has clients using various CDN providers, including Akamai, CloudFlare, Fastly, Amazon CloudFront & others.
HTTPS Traffic and TLS/SSL Certificates
We provide customer deployment consultation and can help you assess your needs.
All connections throughout the stack from origin to CDN are secured with HTTPS.
Our platform sits in front of your web servers (origin servers) and behind any existing CDN you may have. Connections to the CDN will use your current certificate, and connections from SearchPilot to your web servers will use the certificate on them.
The traffic between the CDN and SearchPilot is encrypted with our TLS certificate, maintaining encryption for every transmission step.