SEO Split Testing for Local Landing Pages
Learn with confidence what changes to your local landing pages bring in the most organic search traffic.
Getting started with SEO A/B testing
If you're new to the concept, you might find it useful to read a bit of background about how SEO A/B testing works in general before diving into the industry-specific advice below.
Local listings sites (any website with pages relating to specific locations, whether that's bricks-and-mortar stores, services in a certain area, or even real estate or jobs), can often struggle to make changes in an agile way, and at scale.
They are also often the perfect candidates for SEO A/B testing, as they have a large number of templated pages, which is a key criteria for SEO testing.
Below you'll find some ideas for what you can test on a site with lots of local pages, as well as meta-CMS changes that can be made with SearchPilot.
If you're interested in hearing more about what SearchPilot can do for your local listing site, get in touch
Customize titles and meta data to maximize organic traffic potential
Titles and meta descriptions may seem like the most basic of SEO changes, and are often overlooked in favor of more 'exciting' advanced SEO projects. In our experience of SEO split testing, meta data changes can often be the most impactful changes you can make in terms of organic traffic when you're working at enterprise scale.
With local landing pages, we are able to test, for example:
Adding 'near me' to titles
Putting the addresses of locations in meta descriptions
Adding the number of nearby locations to titles or meta descriptions
Test changes to on-page content
Scaling content on local listings pages can be challenging and resource intensive. Testing on-page content changes with SearchPilot reveals which will have the biggest impact on organic traffic and provide the most ROI.
Local listings sites may consider testing:
Adding custom or template localized content
Custom written vs template content
Bringing content out from behind tabs
Adding/removing user generated content (like reviews)
Adding/removing partner content
Mark up your site with the most valuable structured data
Some structured data markups can have a big impact on your pages' appearance in search results. With so many options for markup, it can be impossible to know which will provide the most ROI.
Test markups like:
LocalBusiness
Breadcrumb
Reviews
FAQPage
And more
Test alternate internal linking strategies
Changes to internal linking can have huge sitewide impacts. Testing new internal linking strategies with SearchPilot allows you to make a data-backed SEO case for or against linking changes.
You may consider testing:
Linking to nearby locations
Linking to relevant regional pages
Adding breadcrumbs
Changing navigational links in menus and footers
Test new page layouts
As UX becomes more pivotal in organic search performance, optimizing your page templates for users as well as search engines is crucial. SearchPilot allows you to test the SEO impact of all kinds of layout changes from seemingly harmless tweaks to entirely new designs.
For local pages, this may include:
Moving, adding or removing elements like maps, hours, content, or reviews
Expanding tabbed content or placing content behind tabs
Loading elements in alternate orders
SearchPilot also allows you to measure the impact of any SEO test on conversions via our Full Funnel testing feature. Get in touch using the demo form below.
Make improvements to site speed and measure their impact on SEO
Optimizing your site for speed and user experience is becoming increasingly important, as Google now directly takes these factors into consideration when evaluating rankings.

Make the case for or against site changes that have an impact on metrics like first contentful paint, DOM content loaded, and first input delay. Testing the SEO impact of these changes gives you the evidence you need to communicate effectively with dev teams on how to prioritize site improvements.
Using SearchPilot as a meta-CMS
Make quick updates to hours and more across all locations
For local listings sites, unexpected events can elicit a need for hours changes, store closures, or informational banners. With SearchPilot, you can quickly roll out these changes at scale without the need for developer resources, ensuring that users get the information they need.
Our meta-CMS functionality allows for changes to any part of on-page content or meta information in the event you're unable to get these prioritized in your dev queue.
See it to believe it: sign up for a walk-through
Add your details and one of our SEO experts will get in touch to show you a SearchPilot testing program in action
2 mins read
Does removing meta descriptions improve click-through rates?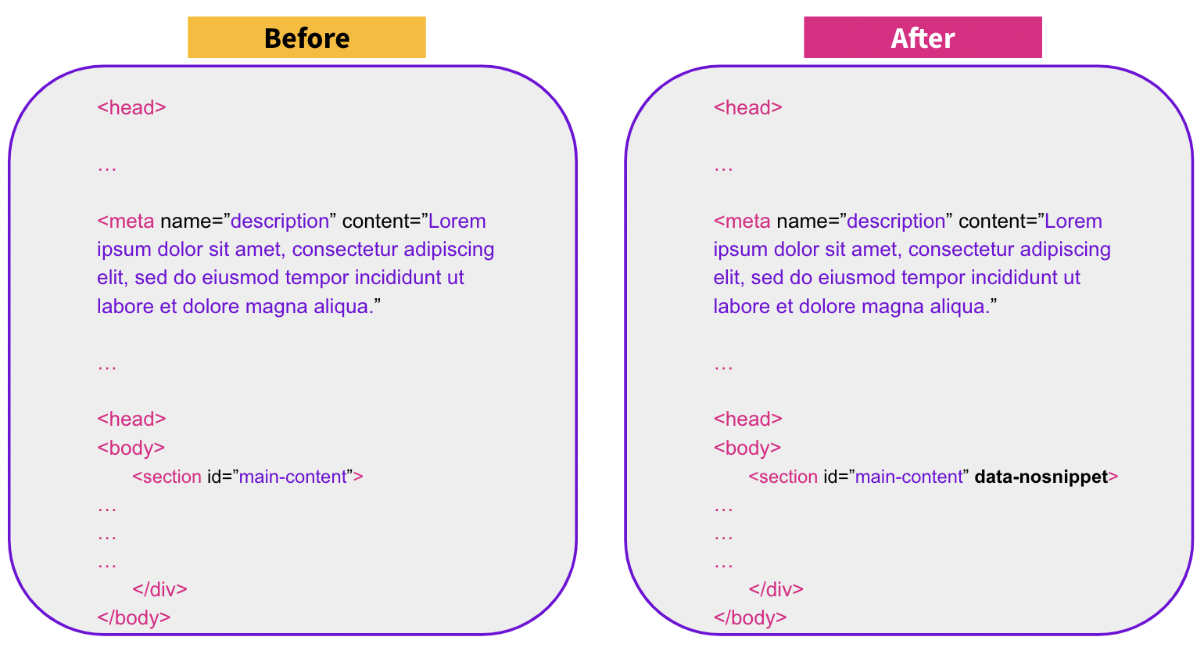 7 mins read
Testing the data-nosnippet Attribute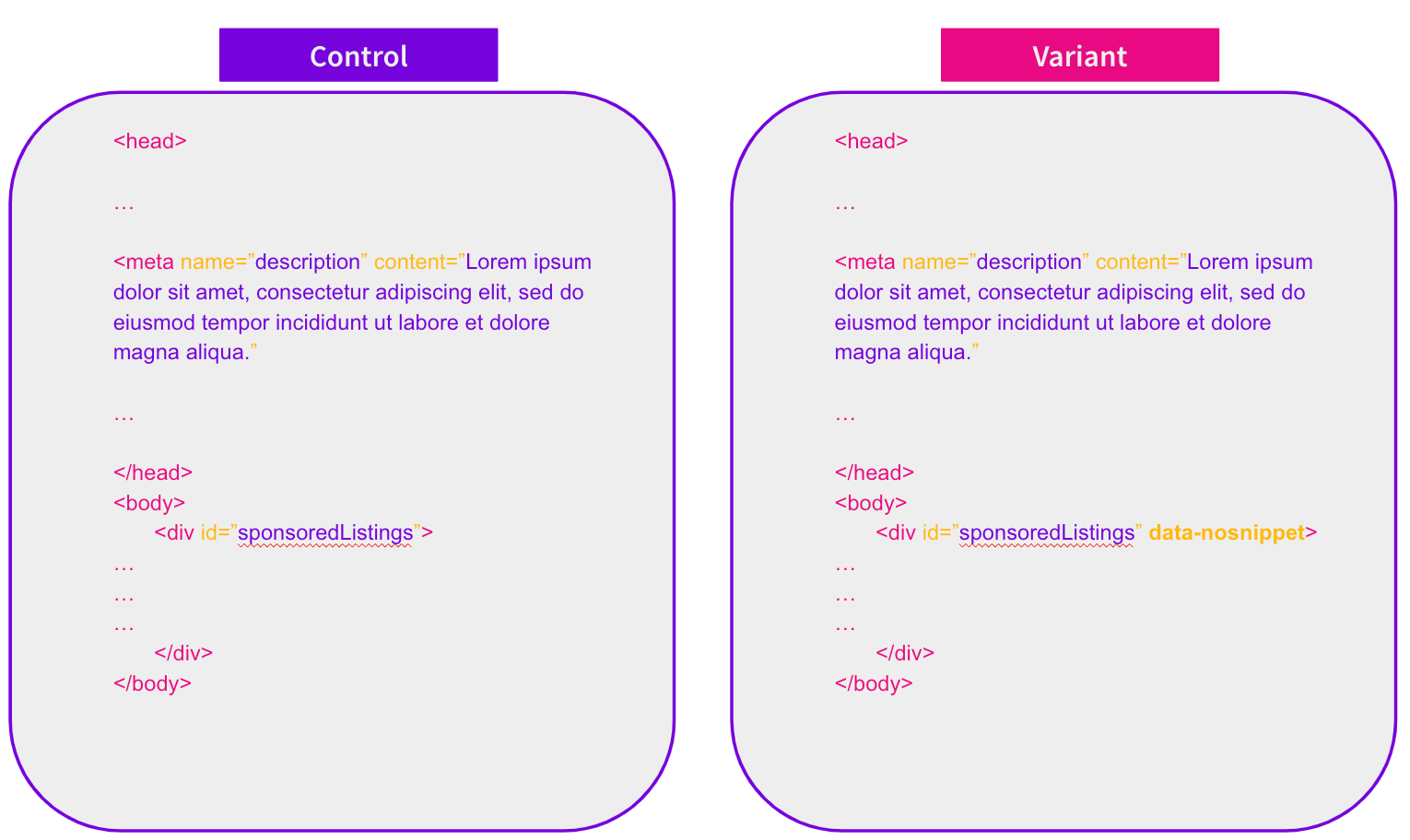 2 mins read
Does adding the data-nosnippet attribute to specific content increase organic traffic?
Looking for new SEO test ideas?
Sign up to receive our latest test results - perfect for traffic-winning inspiration.
Read our latest SEO insights
Testing ideas, building business cases, and more - all ready to inspire and inform you!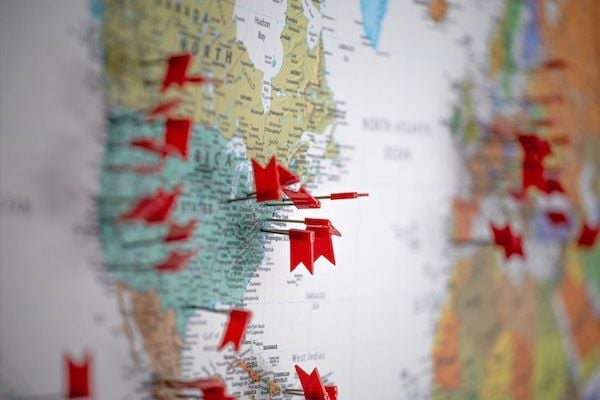 6 mins read
Importance of SEO testing for Local Landing Pages
1 min read
A free tool to help you generate 8 million SEO test ideas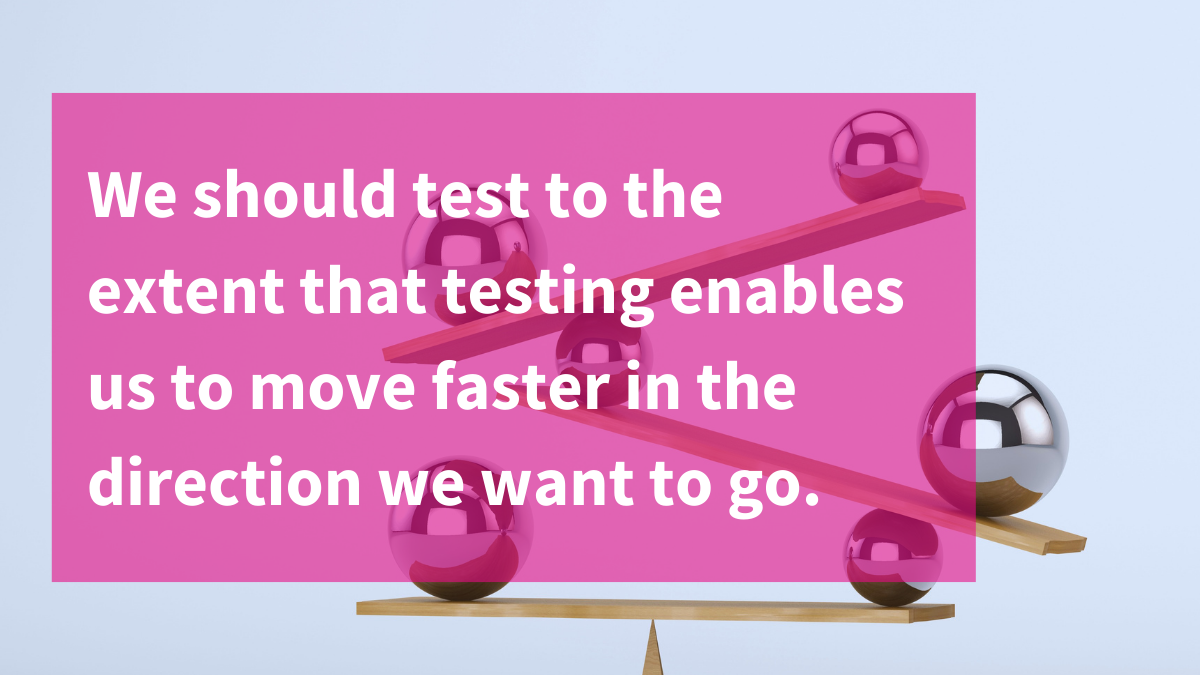 3 mins read
When should you run an SEO A/B test?