Detect subtle, significant traffic changes
We've spent years refining a neural network model to improve the sensitivity and accuracy of our SEO tests.
This proprietary model is trained on huge amounts of data over thousands of websites.
It means our platform can detect smaller uplifts in traffic based on lower visitor numbers than other approaches, with higher confidence.
The detail behind our testing methodology
Our neural network model accounts for external influences like seasonality, competitor activity, and search engine algorithm updates.
Any time you set up a test, the platform will:
Create statistically-similar buckets of control and variant pages.
Create a forecast of expected traffic to the group of pages you're testing on.
Measure the organic traffic to the two buckets.
Calculate whether any difference in traffic compared to the forecast is statistically significant.
See it to believe it
Request a demo and get an expert conversation about SEO A/B testing and a chance to see the SearchPilot platform in action.
Want more detail?
We're happy to geek-out on all things analytics. If you have any questions then…
Read our latest SEO insights
Deep dive into our expert SEO resources to get answers to these questions and more: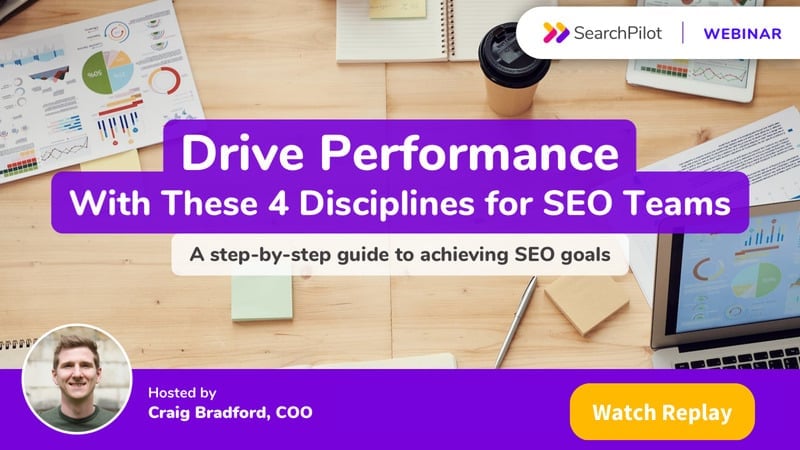 60 mins watch
Webinar replay: Drive Performance With These 4 Disciplines for SEO Teams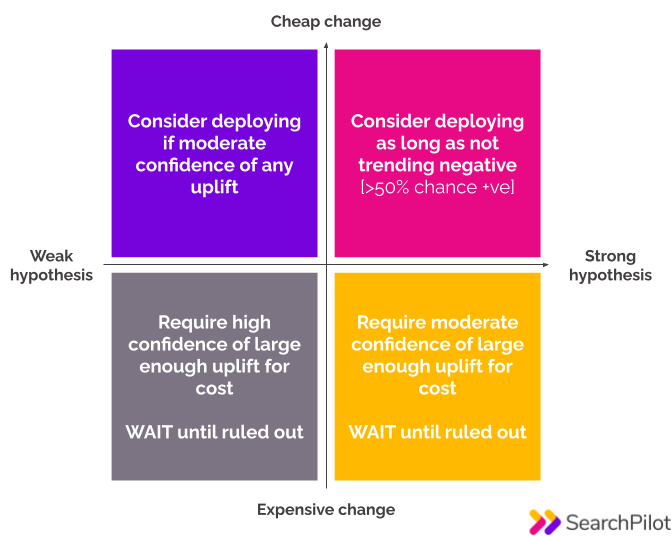 10 mins read
How to make sense of SEO A/B test results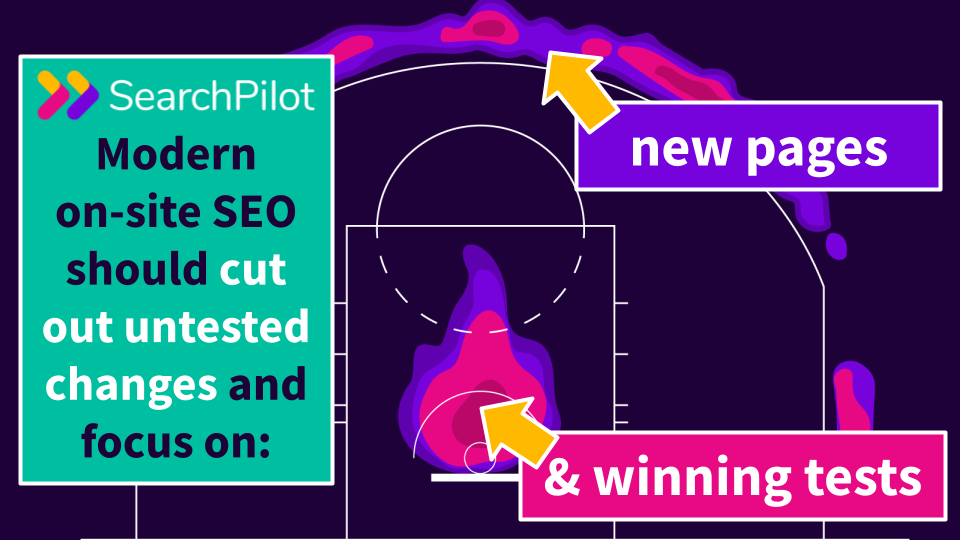 8 mins read
Moneyball is the future of SEO