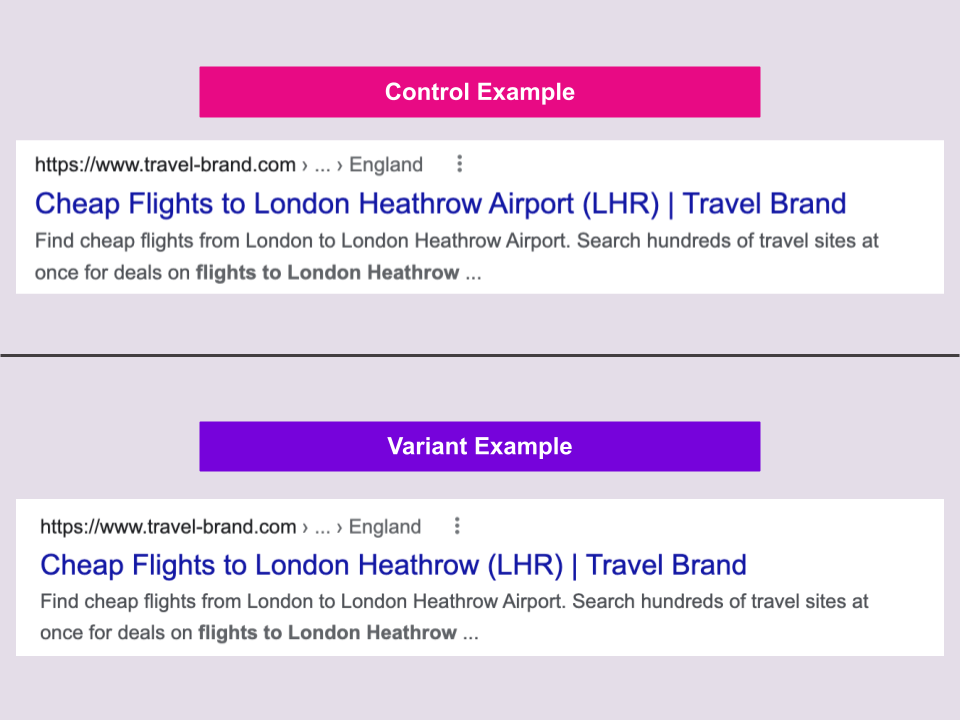 5 mins read
Does shortening title tags enable Google to rewrite them better?

3 mins read
What impact does an 'Estimated read time' in your meta descriptions have on SEO?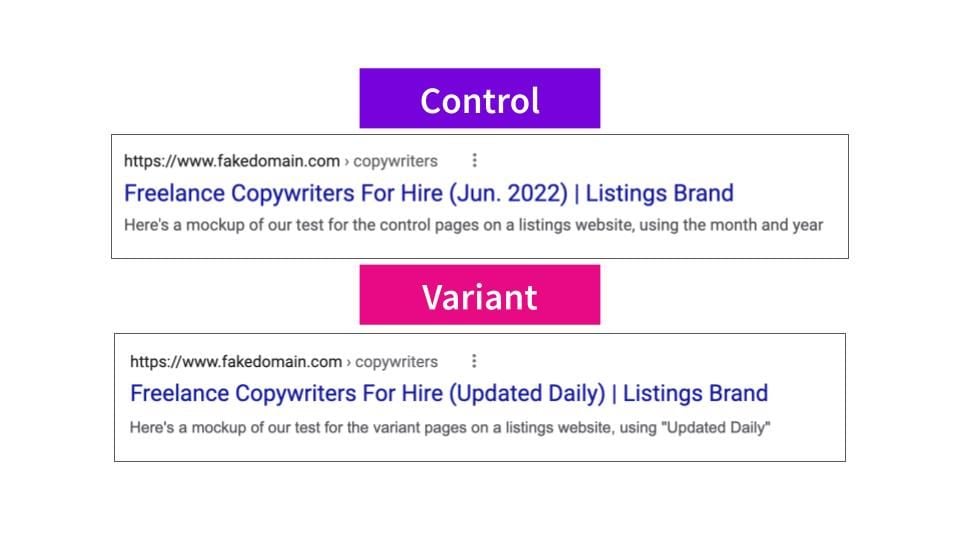 2 mins read
Can improving freshness signals in titles benefit SEO?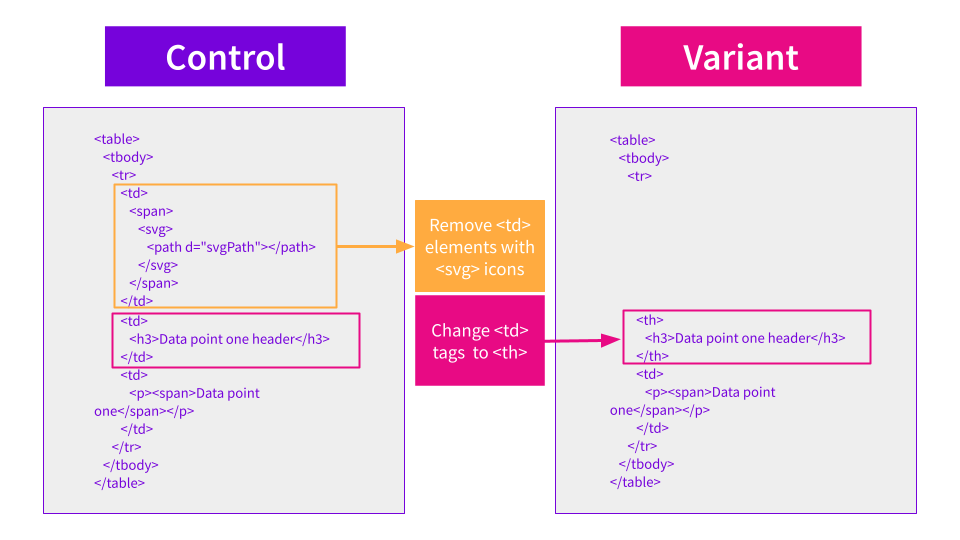 4 mins read
Using Iterative SEO Tests to Win Rich Table Snippets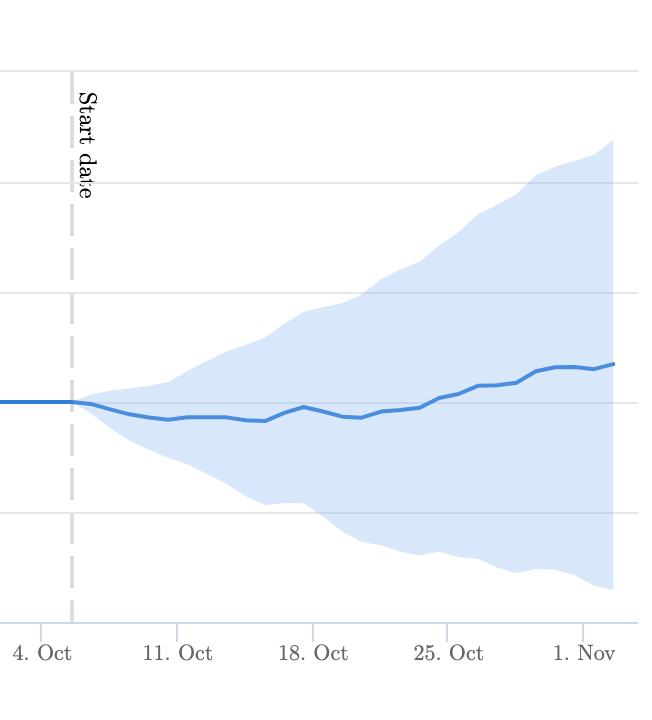 3 mins read
SEO Split Test Result: Does alt text on images help for SEO?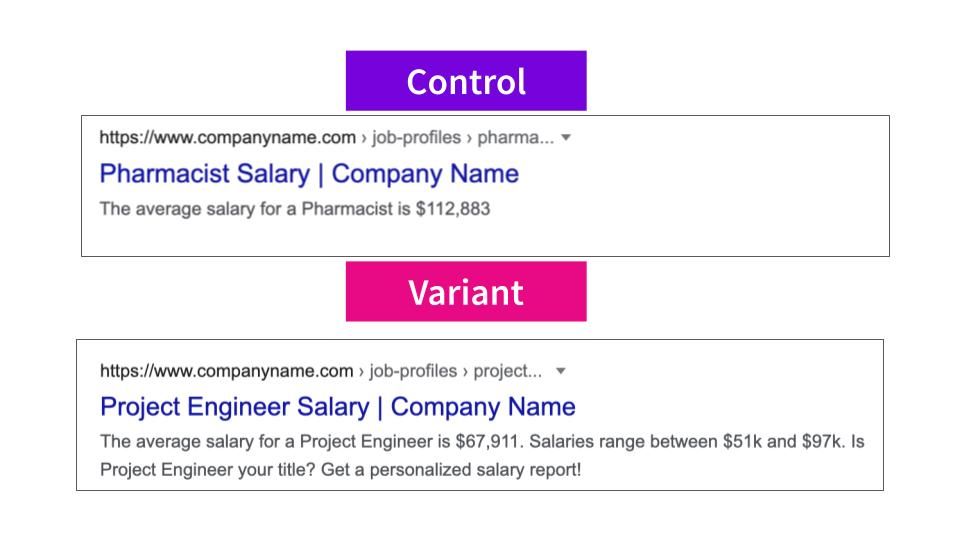 3 mins read
Do salary ranges in meta descriptions help clickthrough rate?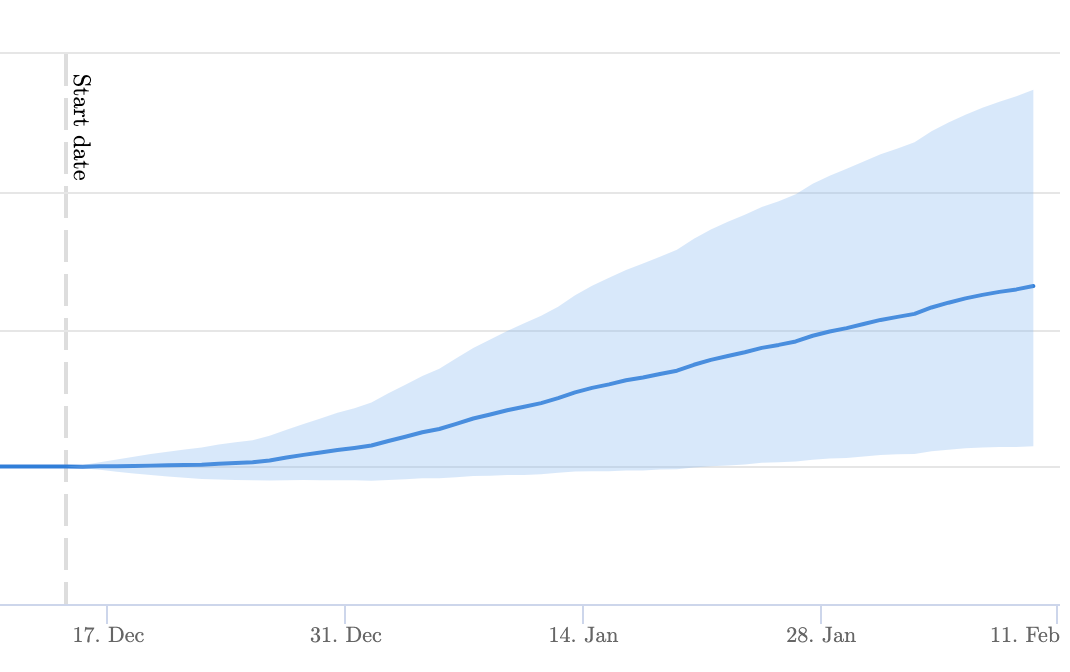 3 mins read
Can you target featured snippets by adding content?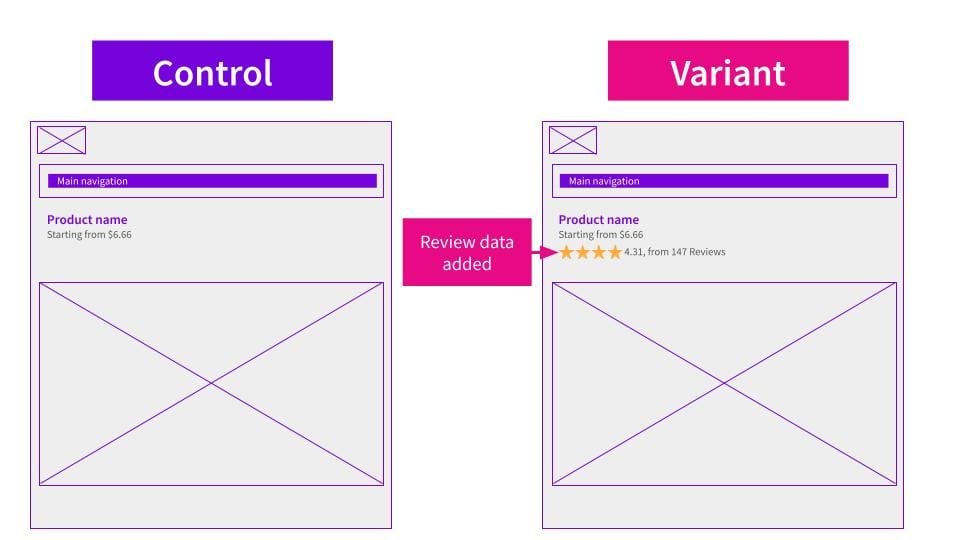 3 mins read
Impact on SEO performance of price and review schema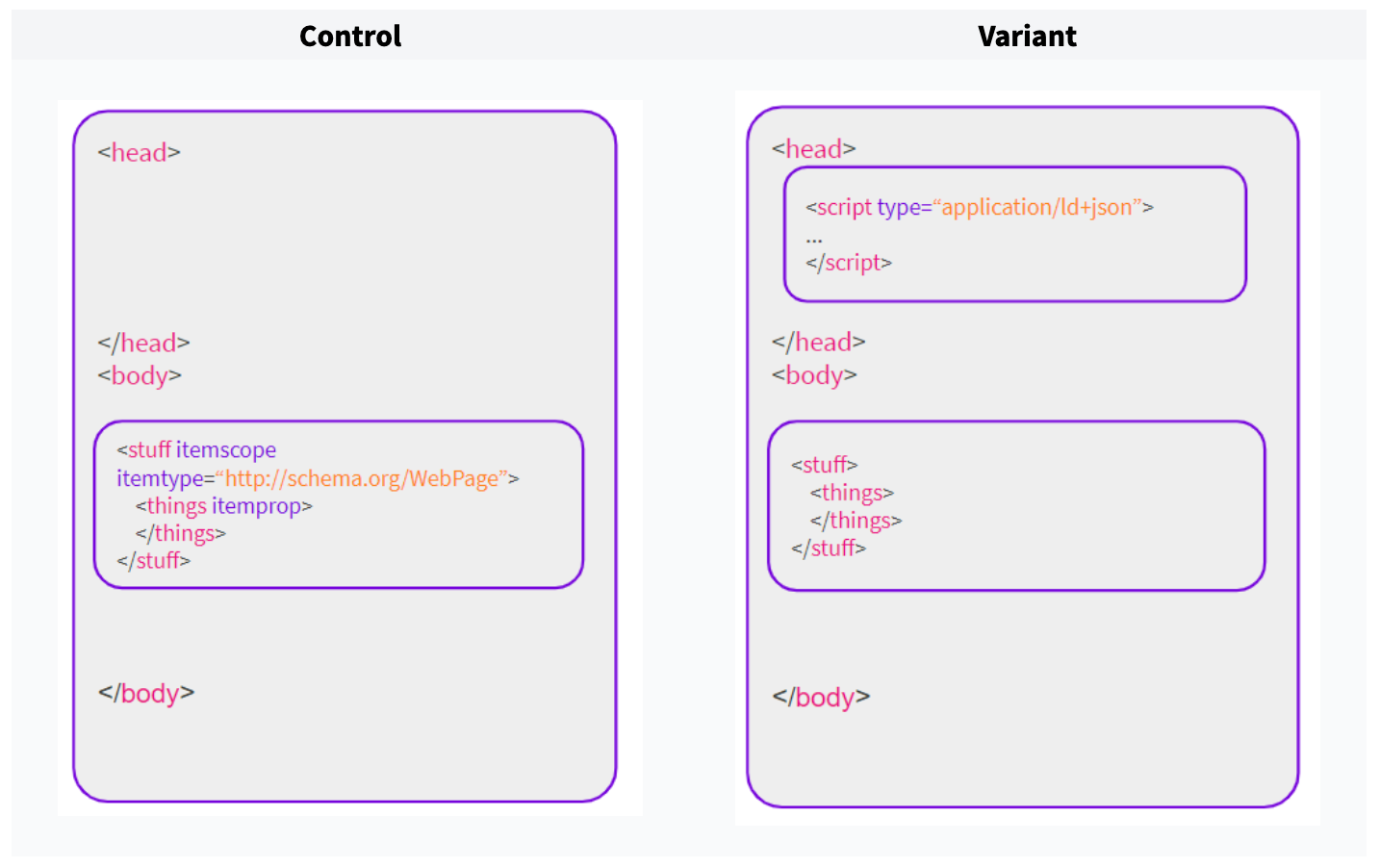 3 mins read
SEO test: Which is better for SEO - JSON+LD or microdata?